Suffice to say most of us are glad to have 2020 in the rearview mirror! In any year, January 1st brings a renewed sense of optimism, but that is especially the case this year. Vaccines started to roll out and everyone could see some light at the end of the pandemic tunnel. Somedays it feels like we are all just "waiting for spring" to arrive. Being a month into 2021, now is a great time to take stock of our surroundings and really understand if this optimism for spring is grounded in reason.


Some of our observations include:
As of Feb. 1st, the CBO projects the U.S. economy to return to its pre-pandemic size by mid-year, without any additional stimulus.
The majority of our clients and industry contacts are either actively expanding/rebuilding their organizations or have plans to do so upon spring's arrival.


After a nine-month swing in the opposite direction, we are seeing a real fight for talent in the marketplace. Candidates are fielding multiple offers as more and more companies start to prepare for a post-COVID world.
Economic indicators and projections look great:

Goldman Sachs estimates 2021 GDP growth at 6.6%.
The Federal Reserve estimates unemployment to drop to 5.0% by December.
U.S. manufacturing activity surged in December to its highest level in 13+ years.
A third stimulus package is a matter of when not if.
Global healthcare investment reached a record $80.6B in 2020.
IHS Markit predicts the U.S. economy will add an all-time record 6.7M jobs in 2021, beating the previous mark set the year after WWII ended.

---

While we, as a country, still have some work to do to get past this pandemic, all signs are pointing to a strong rebound and busy year. NOW is the time to take stock of your organization's talent strategy:
Most importantly, what is your organization doing to retain their current talent? Your team members will receive a lot of calls from recruiters this year. Will they take the call?
Do you have a routine plan in place to make sure your team members feel valued, challenged and have a clear understanding of their career path?
Do you have access to the best talent available for your organization? How does your organization reach top performers at other companies?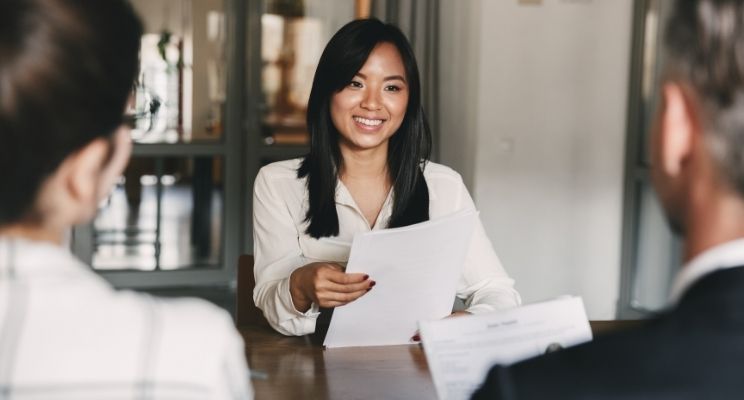 Do you have a streamlined, candidate-friendly interview process standardized across the department/organization? Is it one that will beat out the competition for the best candidates?
Is your team interviewing for the leading indicator of long term success in a role, the cultural fit? It's not just can they do the job, will they actually enjoy working at your company and stay long term?
Have you worked with your marketing team to ensure your employer branding is on-point and best in class?
Have you taken stock of or asked for feedback on your onboarding process?
---
Odds are 2021 will be one of the most robust hiring markets we will experience in our lives. Now is the time to put the systems and processes in place to ensure your team not only retains its top talent, but also attracts the best candidates available in your industry.
Spring is almost here, are you ready?