We are excited to announce that Kester Search Group is growing and recently hired 3 new team members! You can check out their bio's here.


---
While the new hires were excited, eager, and a little anxious to get started on each of their first days, we did our best to calm their nerves by starting their onboarding process weeks beforehand.
As a recruiting firm, we know firsthand how much time and energy is poured into the hiring process, but in order to retain the top talent you just worked so hard to get, you have to have a great onboarding process as well. Too many companies let out a deep sigh of relief once their new hire has started, but that's where the real work begins, assuming you want them to stay long-term.
According to the Society for Human Resource Management (SHRM), employee turnover can be as much as 50% in the first 18 months of employment! So let's get better at onboarding and not waste those recruiting efforts!


---

Kester Search Group asked new hires for feedback on their recent onboarding and here are 6 key takeaways we wanted to share with you:



#1 – Have the paperwork and IT setup out of the way.
How was your first day?
New hires typically spend their first day sifting through mounds of paperwork, signing various forms until their hand starts cramping. We recommend emailing the documents a week or two in advance so new hires can complete those when it is convenient for their schedule.

It's also fairly common for new hires NOT to have the technology that they need on their first day, so if at all possible, have phones and computers set up beforehand so your new hires can hit the ground running. The first day sets the tone for the future, so ideally your new hires can utilize that day to explore the more enjoyable aspects of the job.

#2 – Keep up the communication.
The transition time between an accepted offer and when a new hire actually starts can be a roller coaster of emotions, due to the uncomfortable resignation process and the unknown of the new position that awaits. Once a candidate accepts an offer, hiring managers often go silent, leaving their new hire with a lot of questions and zero communication until their start date.
We recommend keeping communication high to ensure things are going well during their transition and to answer any questions that arise prior to their start date. This simple gesture helps to cultivate the relationship that began during the interview process and alleviates some of the anxiety that comes with transitioning jobs.

#3 – Make the first-day special.

After the mounds of paperwork are done, most companies throw new hires into the routine of the workplace without introductions or guidelines. If you want your new hire to feel a warm welcome and part of your team from the get-go, KSG recommends spending a little time planning a new hire's first day before they actually start.
The greeting from the team is an extension of your company culture and demonstrates how you value your team members. KSG greets new hires with a welcome sign, a gift basket packed with local goodies, a handwritten note signed by the team and some company "swag" to kick off their new role. After all, it's hard to have a bad first day with a basket full of treats!

#4 – Create a structured schedule in the beginning.
The first day, week, and even month at a new job can be overwhelming. It's uncomfortable to leave a job where you "knew everything" to now start over somewhere new. To help alleviate some of this anxiety, we recommend putting together a detailed schedule with training topics, both for the new hire and for the team members who are in charge of training that person.
This schedule sets expectations and it also helps to track what key aspects of the job have been covered and what still needs to be covered. We recommend emailing the schedule of a new hire's first week (or longer) prior to their start date so that the new hire and the trainer(s) are prepared for day one.


#5 – Take a team approach and deliver on company culture.
Training and onboarding is labor-intensive, so make it a team effort! Delegating aspects of the onboarding process reduces the burden on each individual, and it also helps to get your new hire introduced to the entire team. During the first week of employment, KSG recommends a meeting where team members share your company's mission, values, and goals. We also recommend a team lunch, which creates a more relaxed environment for everyone to get acquainted.

During the first few weeks, it's also important to have your new hire shadow other team members. This one-on-one time allows a new hire to get to know team members on a more personal level and learn more about how their job fits into the bigger picture of the company. Chances are, you talked about your company culture during the interview process, so now is the time to deliver!


#6 – Set expectations early and provide feedback.
Setting role responsibilities and performance goals from the beginning is essential to a new hire's success. KSG recommends providing a new hire well-defined expectations from day one, with regular feedback, and a more formal performance review within the first 30-60 days.

Most hiring managers don't feel the need to give feedback unless it's corrective, but the positive, reinforcing feedback is even more important, especially early on in a new role. This high-level of communication early on helps to boost your new hire's confidence, and it also helps to foster vulnerability-based trust between you and your employees.


---

Is your organization doing what it takes to ensure success for new hires?

If you're starting from scratch, this list can seem overwhelming, but start with one or two items and build from there. Also, ask your current employees for feedback on their own onboarding to identify areas of improvement.
---

Read what one of KSG's new hires had to say about their onboarding experience at KSG:

"As one of KSG's new hires, I found this onboarding experience top of the line. It helped me feel like I was excitedly anticipated and already valued, which was huge! Making a career change is daunting enough as it is, and KSG's onboarding process reaffirmed my decision and helped me feel ready to hit the ground running. Building a great internal culture starts on day one!"
---

Welcome to the KSG team – Jordin, Megan and Mary!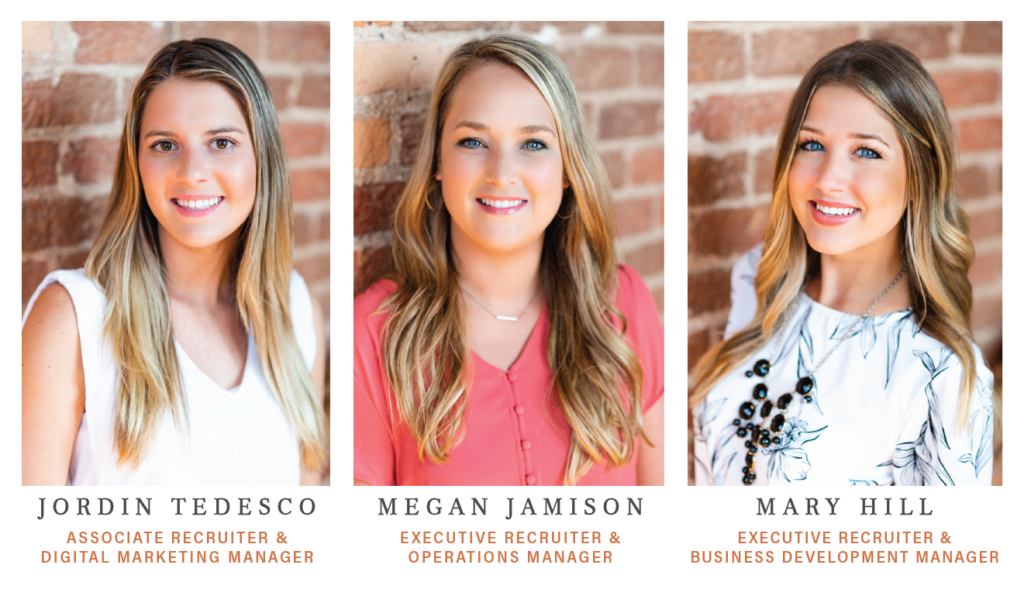 Sources: https://www.gallup.com/workplace/235121/why-onboarding-experience-key-retention.aspx